SINOPSIS
High school senior Keely Collins takes on firsts, lasts, and everything in between in this sweet, sex-positive rom-com for fans of Meg Cabot and Jenny Han.
It seemed like a good plan at first.
When the only other virgin in her group of friends loses it at Keely's own eighteenth birthday party, she's inspired to take things into her own hands. She wants to have that experience too (well, not exactly like that but with someone she trusts and actually likes), so she's going to need to find the guy, and fast. Problem is, she's known all the boys in her small high school forever, and it's kinda hard to be into a guy when you watched him eat crayons in kindergarten.
So she can't believe her luck when she meets a ridiculously hot new guy named Dean. Not only does he look like he's fallen out of a classic movie poster, but he drives a motorcycle, flirts with ease, and might actually be into her.
But Dean's already in college, and Keely is convinced he'll drop her if he finds out how inexperienced she is. That's when she talks herself into a new plan: her lifelong best friend, Andrew, would never hurt or betray her, and he's clearly been with enough girls that he can show her the ropes before she goes all the way with Dean. Of course, the plan only works if Andrew and Keely stay friends–just friends–so things are about to get complicated.
Cameron Lund's delightful debut is a hilarious and heartfelt story of first loves, first friends, and first times–and how making them your own is all that really matters.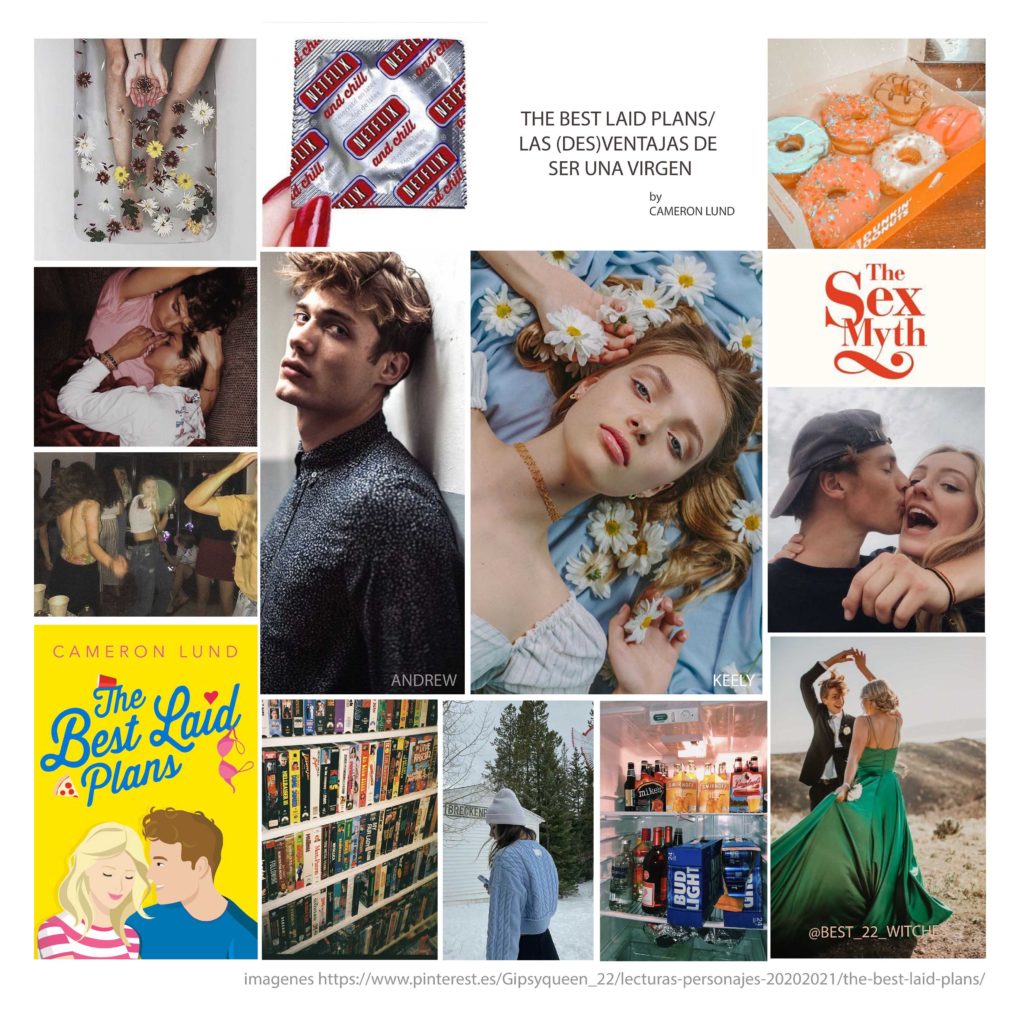 OPINIÓN PERSONAL TRAS LA LECTURA
También publicado en castellano como "Las (des)ventajas de ser virgen" por @duomoinfantiljuvenil
Quiero primero exponer algo sobre este libro, es un libro sobre adolescentes que pueden leer adultos. Por lo tanto, cuando lo lees tienes que meterte en la piel de tus 14, creo que no es conveniente leerlo con la curtida piel de los 40. Divina, y por supuesto experimentada.
Ojo, esté libro no es ni una niñatada, ni un libro de viejovenes. Está bastante bien, aunque no me haya encantado. Pero no por lo que relata, que es el tema de la virginidad en la adolescencia y las cuestiones que eso pueda suponer. De hecho, creo que está bastante bien ejecutado en el personaje de Keely. Si que es verdad que no existe la necesidad de que ser virgen sea un problema en un adolescente, pero solo por que pueda serlo, no está mal que exista un libro bajo esta premisa.
Solo por el hecho de que se cuestione, (y ahora me meto en terreno embarrado) si esa primera vez tiene que ser algo ideal, especial y que siempre recordarás, ya me parece interesante. Sorry, en la mayoría de los casos esa primera vez no es idílica, sea cual sea tu gusto en cuanto al sexo.
Dicho esto, lo que menos me ha gustado son los tiempos, porque, aunque se lea rápido, la primera parte del libro es mucho más entretenida que de mitad hacia el final, cuando ya sabes como va a acabar y ves que te queda medio libro crea dudas de si será aburrido. Pero la conclusión en buena.
No se hace pesado, pero quizás en este caso, menos hubiera sido más. Ya que el mensaje es bastante claro al inicio y al final, así que lo de la mitad se queda un poco de fascículo extraíble.
Tiene un final natural de YA, un final de pre universitarios y lo que eso supone, con un buen mensaje sin entrar en muchos matices, porque volvemos al principio, tienen 14 años.
Y fuera, pero dentro de contexto tratándose de una novela de adolescentes, añado como nota*: que NO soy partidaria de que un YA finalice con un epílogo de bodas, bautizos y comuniones.
Nota: nivel de inglés básico.
Cameron, Gracias por la tinta*

RESEÑA by Lara C. Cakmak (Best_22_witches)