SINOPSIS
Every summer, Rose goes with her mom and dad to a lake house in Awago Beach. It's their getaway, their refuge. Rosie's friend Windy is always there, too, like the little sister she never had. But this summer is different. Rose's mom and dad won't stop fighting, and when Rose and Windy seek a distraction from the drama, they find themselves with a whole new set of problems. It's a summer of secrets and sorrow and growing up, and it's a good thing Rose and Windy have each other.
In This One Summer two stellar creators redefine the teen graphic novel. Cousins Mariko and Jillian Tamaki, the team behind Skim, have collaborated on this gorgeous, heartbreaking, and ultimately hopeful story about a girl on the cusp of her teenage—a story of renewal and revelation.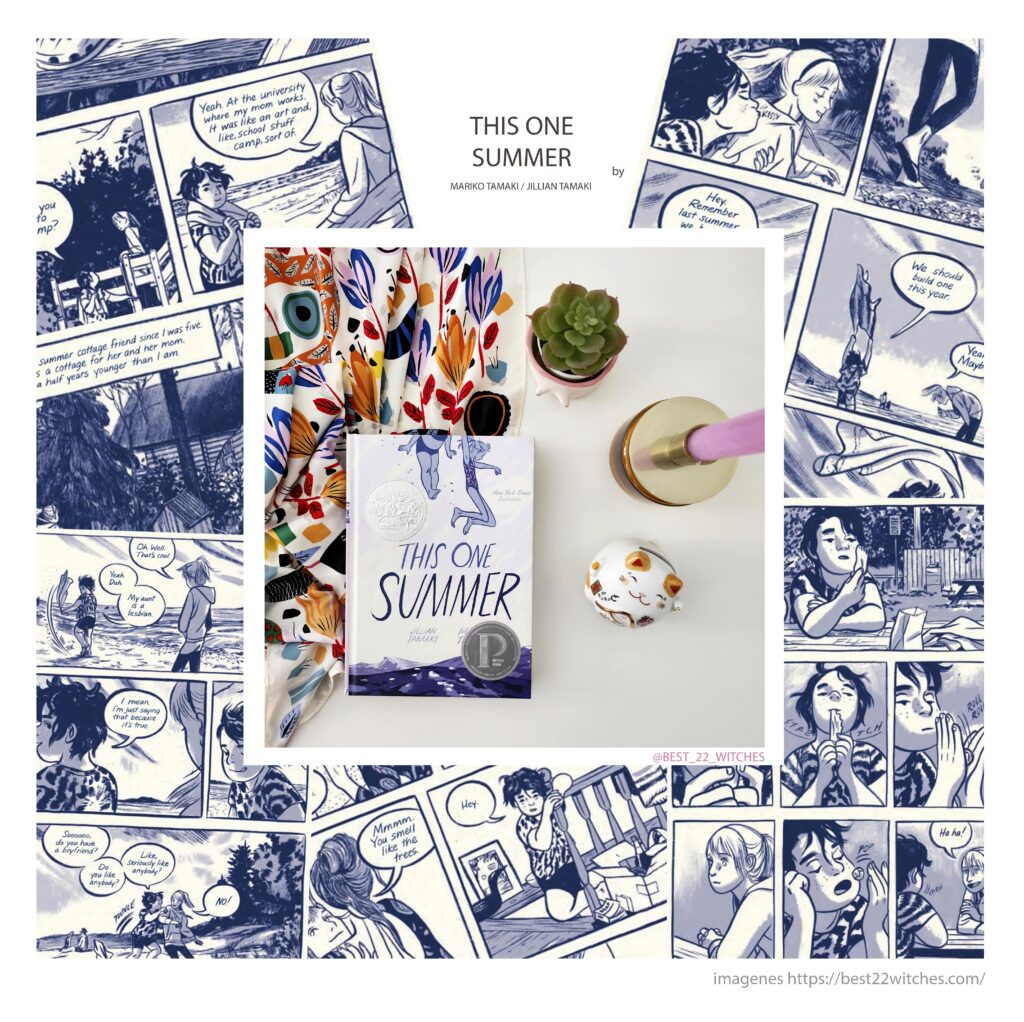 OPINIÓN PERSONAL TRAS LA LECTURA
"This one summer" de @marikotamaki y @jilliantamaki publicado por la editorial @01firstsecond
Me parece una novela gráfica con unas ilustraciones geniales, los personajes también lo son.
Pero, a decir verdad, lo que es la historia en sí no me ha gustado tanto. Ha sido un poco… simple.
En este tipo de novelas, al ser tan cortas y explicadas más por ilustraciones que por texto, suelo buscar que me aporten una enseñanza. Y lo cierto es que no tiene que ser así.
Lo que más me ha gustado es la adolescencia tonta de Rosie y lo mal que me he caído a mi misma pensando en que posiblemente yo también fuera igual de tonta a esa edad, o más.
Y sí que debo destacar como personaje genial el de Windy, que siendo secundaria, para mí sí que me muestra el ejemplo de lo que me hubiera gustado ver en la protagonista.
Pero el final es apresurado y poco explicativo, suerte que lo que es la historia en general y el trabajo que supone hacer una novela gráfica de este tipo recompensa.
Quizás no era mi momento o no le he dado el enfoque que debería, si la leéis me gustara saber vuestras opiniones.
Mariko & Jillian, gracias por la tinta*

RESEÑA by Lara C. Cakmak (Best_22_Witches)