SINOPSIS
It's been twelve years since I've seen him. Twelve years since he won our war of wits by outsmarting me with a tactic I didn't even know was allowed. But tonight…I resurrect the battle.
Ryan Henderson is back in town for our best friends' wedding, and I plan on showing him exactly how much I don't care about him—or the almost kiss he ruthlessly dangled over me after graduation.
A lot has changed since our feuding days. I'm a successful bakery owner now, and I plan to rub every delicious detail of my life in his ugly face.
Just one problem: his face is gorgeous.
He wasn't supposed to look like this or pursue me like a sexy guided missile. I must stay strong until the wedding is over and Ryan scurries back into whatever alternate universe he escaped from.
His interest in me is nothing but a continuation of the games we played in high school…right?
But the longer he stays, the more I wonder if I'm wrong and his tender smile and heated attentions are genuine. Maybe it's not a game.
Ha! Who am I kidding? This is Ryan we're talking about. Of course, it's a game. A game called war. And this time, I will win.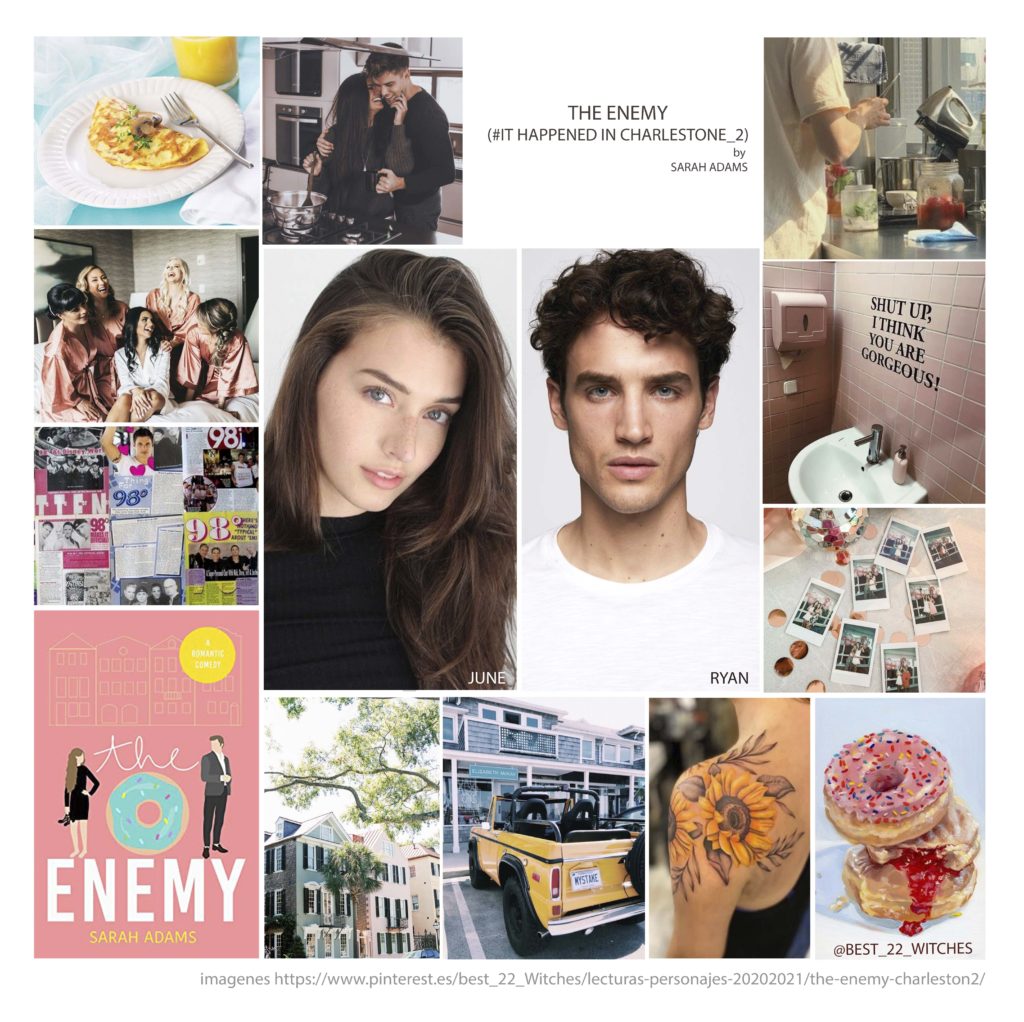 OPINIÓN PERSONAL TRAS LA LECTURA
La segunda parte y final de la serie, la pluma de la autora me ha mantenido enganchada de principio a fin. Sin duda voy a leer el resto de sus libros publicados. Por su frescura, geniales coletillas y referencias.
Hacen de la lectura un golpe sereno entre lecturas, sobre todo cuando tienes ganas de disfrutar de una historia romántica con toques divertidos.
Parte del cliché, amor del pasado y enemigo del adolescente.
Aunque ninguno de los dos sabe lo que sintieron cuando eran jóvenes… porque estaban más entretenidos picándose el uno al otro que cuando llega el momento de la verdad, Ryan (Mr.Darcy) para June, se marcha.
Han pasado doce años y la boda de los mejores amigos de ambos les hace juntarse de nuevo.
June tiene las armas preparadas para su antiguo compañero de instituto, Ryan está dispuesto a recoger las balas, pero también a devolverlas, para que ella, por fin se dé cuenta, de que aquello que en pasado quedó en el aire, puede formar parte de un bonito futuro.
Pero June (hermana de nuestro anterior protagonista Jake), tiene un secreto que no le permite disfrutar de las relaciones amorosas.
Ella tiene una casa colorida y es feliz compartiendo negocio, una Donut Bakery, con su mejor amiga. Pero le falta algo. Le falta todo lo que Jake está dispuesto a darle.
Él, un renombrado chef y con una casa gris.
¿Conseguirán una historia de verdad, acostumbrados a hacerse bromas pesadas desde jovencitos?
Lectura recomendada.
También está en KU.
Nota* Lectura en inglés de nivel intermedio
Sarah, Gracias por la tinta*

RESEÑA by Lara C. Cakmak (Gipsyqueen